FDG has a friend with an interesting habit: She collects maps.
It didn't begin as a hobby. Instead, she suddenly noticed one afternoon that a large collection had amassed – most likely because she hesitates to throw anything out.
You see, this particular friends has a wonderful eye for the unique. She understands that anything can become art – even an unintended pile of maps.
Maps are a fun, and often FREE, accent to any decor. Here are 10 ideas for decorating with maps:
1. Creating a grouping is one of the first thoughts that comes to mind when decorating with maps. Even if your maps are distinctly different, you can pull the look together by using frames which are similar in size, shape, and/or color.
2. If you are really creative (or a whiz at Wordle), you might be able to create your own map. How cool is this?????
3. Martha suggests hand-stitching a route taken on a favorite trip and then framing it.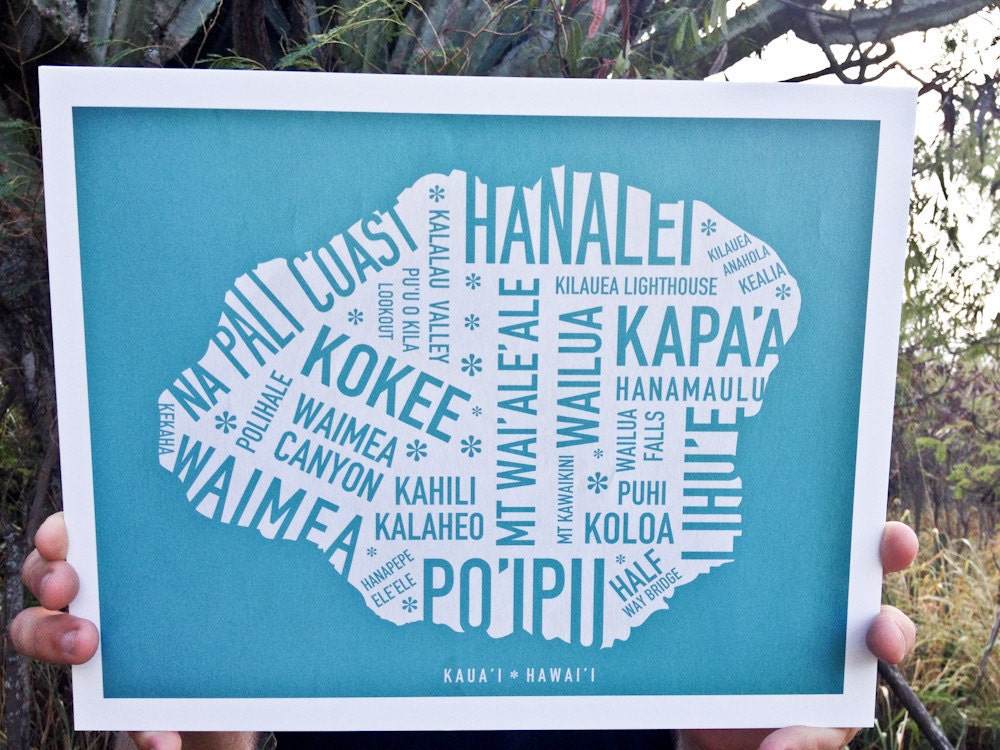 4. Fill an outline of the general map shape with important locations or memories. I love this piece of art from Ashley Johnston Design on Etsy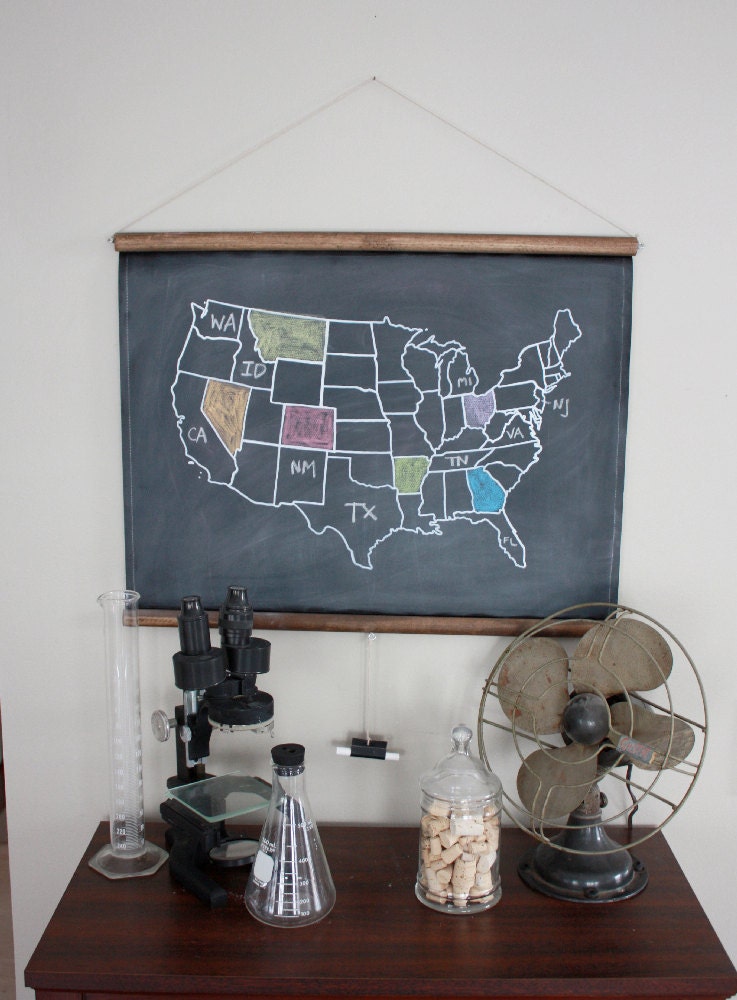 5. Use your maps to create an chalkboard outline, like Dirtsa Studio has on Etsy.
6. Place maps in unexpected locations. Map wallpaper used in a child's room is expected – map wallpaper in your first-floor bathroom is not.
7. Take a standard map, and draw it over by hand for a more personalized and unique look.
8. Create a stencil from your map, splatter some paint on the inside, and you have instantly frugal (and original!) artwork for your walls.
9. If your maps simply aren't "display worthy," Church Street Designs has you covered. Check out her tutorial on how to make this rolled map container. Adorbs!
10. Or, another idea is to use your maps like the gals over at Classy Clutter did. They created a map wreath using a tutorial that originally was designed for vintage sheet music. Now that is clever!
What's your favorite idea for decorating with maps? FDG and her readers would love for your to share….